Product Search
Quickly find the product you need
Products List
Phone:0086-370-63838939
Email:sales@sunriserefr.com
Office Address: No.36 Fengchan Road Of Zhengzhou, Henan, China (Mainland)
The Performances of Fire Clay Insulation Brick
Date:
2017-05-04 17:21
|
From:
Zhengzhou Sunrise Refractory
|
Author:
admin
The performances of
fire clay insulation brick
is as follows:
1. Low thermal conductivity, with a good thermal insulation effect.
2. Low heat melting, due to low thermal conductivity.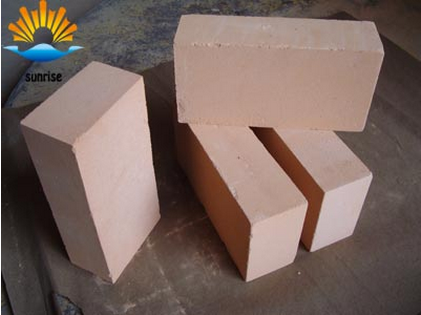 3. Low impurity content, with very low iron content such as alkali metal and so on. Therefore, refractoriness is high. Higher aluminum content still maintains good performance in the reduction
atmosphere.
4. High thermal compressive strength.
5. The appearance size is accurate, speed up the masonry speed, reduce the use of refractory mud, in order to ensure the strength and stability of the masonry, thereby extending the life of the
lining.
6. Can be processed into a special shape. In order to reduce the number of bricklayers and joints.