Product Search
Quickly find the product you need
Products List
Phone:0086-370-63838939
Email:sales@sunriserefr.com
Office Address: No.36 Fengchan Road Of Zhengzhou, Henan, China (Mainland)
How to Improve the Thermal Properties of Fire Clay Insulation Brick
Date:
2016-05-18 10:04
|
From:
Zhengzhou Sunrise Refractory
|
Author:
admin
The thermal properties of
fire clay insulation bricks
include thermal compatibility, thermal expansion and temperature conductivity, etc... Those properties are the main indicators of whether the bricks can adapt to the heat process.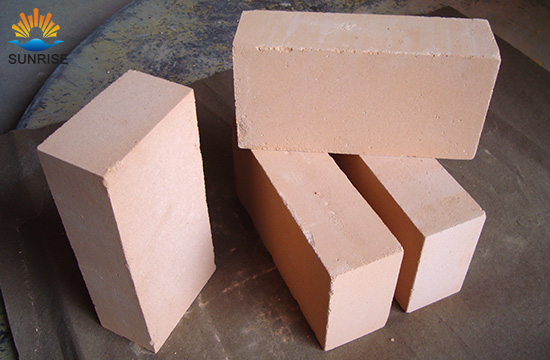 Thermal compatibility refers to heat the material absorbs when its temperature is increased by 1000 ℃. The thermal compatibility of fire clay insulation brick can directly affect the heating and cooling rate of the furnace.
The thermal expansion of fire clay insulation brick is a material property that is indicative of the extent to which a material expands upon heating. It is not a constant value. It varies with the changes of temperature. It is closely related to the structure and strength of the brick. Bricks with high strength has low thermal expansion coefficient.
Temperature conductivity is the property of a material that indicates its ability to conduct heat. The higher the temperature conductivity is, the faster the heat transfer rate is, and the small the temperature difference is.
In order to improve the insulation performance of fire clay insulation brick, it should be used below the maximum service temperature. Therefore, it must be selected based on the structure and working conditions of the furnace and service life of the brick.