Product Search
Quickly find the product you need
Products List
Phone:0086-370-63838939
Email:sales@sunriserefr.com
Office Address: No.36 Fengchan Road Of Zhengzhou, Henan, China (Mainland)
Introduction to the properties and uses of mullite bricks
Date:
2020-03-31 15:47
|
From:
Zhengzhou Sunrise Refractory
|
Author:
admin
Mullite insulation brick is a new type of refractory material in China, which can directly contact the flame, and has the characteristics of high temperature resistance, light high, small thermal conductivity, good thermal shock resistance, and significant energy saving effects.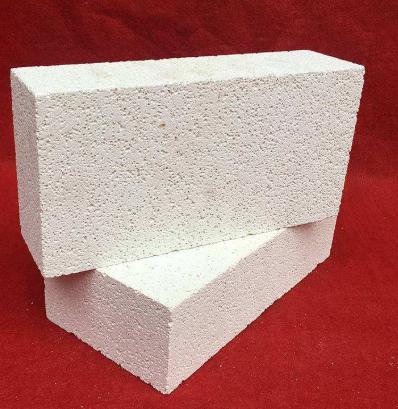 Uses: Suitable for lining of cracking furnace, hot air furnace, ceramic roller kiln, electric porcelain drawer kiln, glass crucible and various electric furnaces.
Performance: high fire resistance, up to 1790 degrees Celsius. Load softening start temperature is 1600-1700 degrees Celsius. The compressive strength at room temperature is 70-260Mpa. Good thermal shock resistance.
Suitable for lining of cracking furnace, hot air furnace, ceramic roller kiln, electric porcelain drawer kiln, glass crucible and various electric furnaces
Uses-Glass kiln upper structure brick, material brick, cover plate, metallurgy and other industrial linings of medium temperature kiln, lining of carbon black reaction furnace quenching section and staying section The top of the glass melting furnace, the slabs, and other industrial thermal equipment are lined. Glass melting furnace superstructure brick, cover plate, molding parts, medium temperature carbon black reactor and other thermal equipment linings. High temperature mullite-corundum box. Glass melting furnace superstructure brick, material brick, cover plate, molded parts, medium temperature carbon black reactor lining and other thermal equipment lining