Product Search
Quickly find the product you need
Products List
Phone:0086-370-63838939
Email:sales@sunriserefr.com
Office Address: No.36 Fengchan Road Of Zhengzhou, Henan, China (Mainland)
High Quality and Low Price Mullite Refractory Brick for Sales
Date:
2019-10-31 15:30
|
From:
Zhengzhou Sunrise Refractory
|
Author:
admin
The mullite refractory brick is a mixed powdery granule composed of one or more kinds of binders, and must be uniformly mixed with one or more liquids when used, and has strong fluidity. It is a high-alumina refractory product with mullite as the main crystalline phase. Typically, the alumina content is between 60% and 75%. According to the manufacturing process, it is divided into sintered mullite bricks and fused mullite bricks. So what are the uses of mullite refractory bricks? Let Sunrise refractory materials be introduced to you in detail below!
1. High refractoriness and high load softening temperature.
2. The high temperature creep rate is low.
3. Good thermal shock resistance.
4.Acidic slag erosion.
1. According to the ingredients:
Refractory bricks can be divided into five categories, namely: silicon-aluminum refractory bricks, alkaline series refractory bricks, carbon-containing refractory bricks, zirconium-containing refractory bricks, and heat-insulating refractory bricks. Any furnace is not built with only one type of refractory brick, and a different refractory brick is required for use.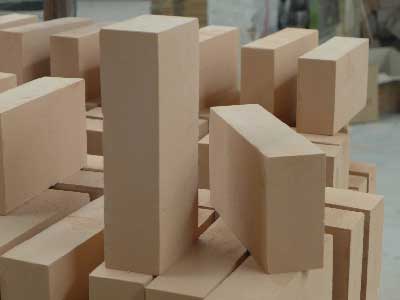 2. according to the shape to divide:
Refractory bricks are generally divided into two types, namely, amorphous refractories and shaped refractories.
Unshaped refractory: also known as castable, is a mixed powdery granule composed of a variety of aggregates or aggregates and one or more binders. It must be mixed with one or more liquids evenly when used. Has a strong liquidity.
Shaped refractory: General refractory bricks, which have standard rules in shape, and can be temporarily processed as needed.
If you have interested in our refractory bricks, welcome connect us to get more information.