Product Search
Quickly find the product you need
Products List
Phone:0086-370-63838939
Email:sales@sunriserefr.com
Office Address: No.36 Fengchan Road Of Zhengzhou, Henan, China (Mainland)
Brief analysis of the use of mullite refractory bricks
Date:
2019-10-25 16:37
|
From:
Zhengzhou Sunrise Refractory
|
Author:
admin
There are many mullite manufacturers on the market, but the production process and process of each factory are different, and the natural final price and quality are also different. Good mullite refractory bricks must be made of good mullite raw materials. The mullite of sunrise refractory material has been well received. Our company's high quality and low price mullite is sold well in many countries and regions at home and abroad. Let's take a look at the use of mullite refractory bricks.
The useful of Mullite refractory brick:
1. Ironmaking industry
The mullite brick is used for the hot air duct hot air pipeline suspension and the opening, the pipeline vertical pipe and the high temperature straight pipe, the onlookers and the temperature stability part. The mullite bricks used in different areas are different; the torpedo tank is affected by the hot metal impact , slag line area.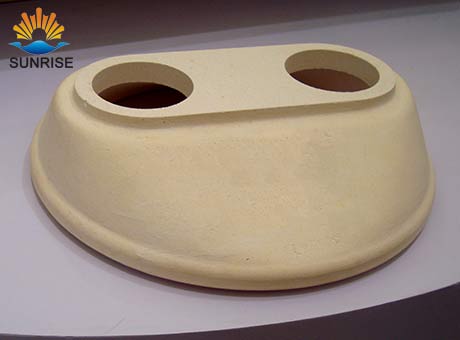 2, glass ceramic industry
The mullite brick is used for the main material channel of the glass kiln, the regenerator room part and the clarifier pool wall part; the mullite brick is used to make enamel and kiln furniture in the ceramic industrial kiln.
3. Building materials industry
Mullite bricks can be used for cement and lime rotary kiln linings.
Mullite bricks are divided into light mullite bricks and heavy mullite bricks according to their different bulk densities. The main applications of lightweight mullite bricks are: industrial furnaces in metallurgy, petrochemical, building materials, ceramics and other industries. Hot layers, such as heating furnaces, soaking furnaces, heat treatment furnaces, tunnel kiln, roller kiln, shuttle kiln, etc.