Product Search
Quickly find the product you need
Products List
Phone:0086-370-63838939
Email:sales@sunriserefr.com
Office Address: No.36 Fengchan Road Of Zhengzhou, Henan, China (Mainland)
The Best Mullite Insulation Bricks for Sales in Europe
Date:
2019-07-01 17:38
|
From:
Zhengzhou Sunrise Refractory
|
Author:
admin
Sunrise refractory Mullite Insulation Brick Manufacturing Process
There are three methods for producing mullite insulation bricks: foam method, additive burning method and gasification method.
1.First Method of Producing Mullite Insulation Lightweight Bricks.
The foamed mullite insulation brick is prepared by mixing a foaming agent, a stabilizer and water in a certain ratio, at first, forming a foaming liquid, and then mixing with the slurry through casting, curing, drying, baking and firing. Which made of high porosity mullite insulation brick.
2.Second Method of Producing Mullite Insulation Refractory Bricks.
The addition of the smoldering method to the production of lightweight mullite bricks is to add a portion of the flammable additives, such as wood chips, polystyrene,coke. when the refractory brick is fired, the combustible additive burns rapidly, and the position of the additive becomes a pore. This high-density, low-density fire brick becomes a mullite insulation brick.
3.Third Method of Producing Sunrise refractory Mullite Insulation Bricks.
Gasification process for producing mullite insulation bricks refers to the introduction in the ingredients. A person can chemically produce a substance that uses a chemical method to obtain gas, thereby producing a fire brick having a high porosity and a low density.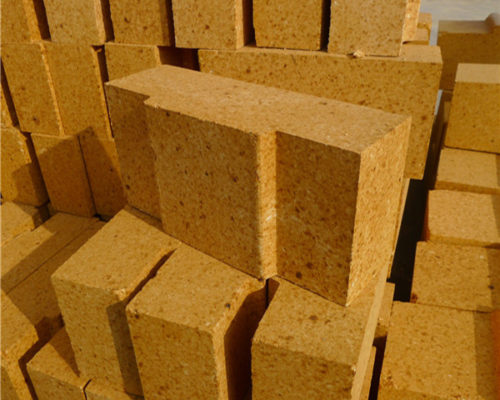 Sunrise refractory Mullite Insulation Brick Application
Sunrise refractory Insulation Brick are widely used for heat-insulating purpose in many kinds of industrial furnace, electric furnace and metallurgical stove,cracking furnace in petroleum, hot blast furnace in metallurgy,ceramic roller kiln, tunnel kiln, shuttle kiln for electrical porcelain,pot furnace for glass industry, Inner lining of kinds of electrial furnaces and high temperature equipment.
Sunrise refractory factory is constantly committed to quality management, process management and cost management, strives for internal strength, adheres to the development of science and technology, wins by quality and reputation, provides technical guidance services to provide customers with quality products and services.
Sunrise refractory company provides high quality refractory bricks for glass kiln all year round. It is cost effective and quality guaranteed. If you need high quality refractory bricks, please contact us to prove how our company can meet your requirements. We can provide production capacity. Proof, export certificate certificate, quality certificate to confirm that our company's refractory products and services are satisfactory to each purchaser.