Product Search
Quickly find the product you need
Products List
Phone:0086-370-63838939
Email:sales@sunriserefr.com
Office Address: No.36 Fengchan Road Of Zhengzhou, Henan, China (Mainland)
Characteristics of mullite insulation brick
Date:
2018-12-18 16:57
|
From:
Zhengzhou Sunrise Refractory
|
Author:
admin
Corundum mullite brick is an ideal material for masonry high temperature and ultra high temperature kiln, especially in high temperature tunnel kiln, which can show high temperature structural strength, good volume stability and excellent thermal shock stability performance. Extend the use time of the kiln Lightweight corundum mullite bricks are made of white corundum and fused mullite. The loss-generating agent is mixed in a certain proportion, formed and fired at a high temperature. It has the characteristics of high temperature resistance, low heat conduction (good heat preservation effect, thin wall thickness reduction, low cost), high strength and high thermal shock stability. Widely used in various high temperature furnace linings and thermal insulation layers.
The performance of mullite insulation bricks is very high and can withstand temperatures up to 1800 degrees Celsius, but at 1600 to 1700 degrees Celsius, the insulation bricks will begin to soften and will not burn. Then its pressure resistance is also high, probably limited to 260M / pa.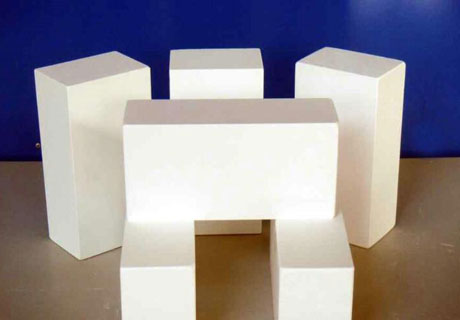 As for how mullite insulation bricks are made. It is made from high alumina bauxite clinker and a small amount of clay. The clay resources are well protected, so the emergence of mullite insulation bricks is a product of modern technology. Previously aluminum was something that nobles could use, but modern technology allowed aluminum to be used to produce a variety of products.
Mullite insulation bricks are classified according to their density. They are divided into light mullite insulation bricks and heavy mullite insulation bricks. According to the different temperature, they are divided into 1350 mullite bricks and 1450 mullite insulation. Bricks, 1550 mullite bricks, etc., 1550 mullite bricks and the like are generally used as bricks such as fire shovel because of the high temperature of heat resistance.