Product Search
Quickly find the product you need
Products List
Phone:0086-370-63838939
Email:sales@sunriserefr.com
Office Address: No.36 Fengchan Road Of Zhengzhou, Henan, China (Mainland)
Sunrise Refractory Mullite Insulation Bricks For Sale
Date:
2018-12-10 15:33
|
From:
Zhengzhou Sunrise Refractory
|
Author:
admin
Mullite Insulation Brick is a new type of refractory material of sunrise Refractory. It can directly contact flame, and has the characteristics of high temperature resistance, light weight, small thermal conductivity and remarkable energy saving effect. The mullite insulation brick for sale is a high alumina refractory material with mullite as the main phase.
Our mullite insulation bricks for sale have many excellent features, the most important of which are the following two characteristics:
1, High refractoriness, up to 1790 °C. The load softening start temperature is 1600 to 1700 °C. Normal temperature compressive strength is 70 to 260 MPa.
2, Good thermal shock resistance. There are two kinds of sintered mullite bricks and electric fused mullite bricks. The sintered mullite brick is made of high alumina bauxite clinker as a main raw material, and a small amount of clay or raw bauxite is added as a binder, which is formed by molding and firing.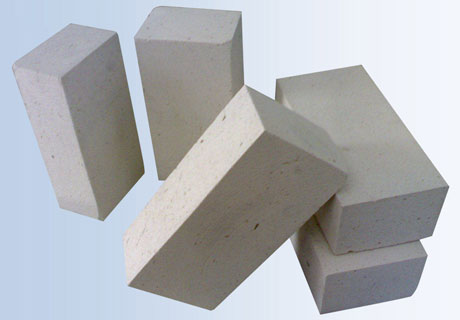 Zhengzhou sunrise refractory mullite insulation brick is widely used in cracking furnace, hot blast stove, ceramic roller kiln, electric porcelain drawer kiln, glass enamel and various electric furnace lining.
The main uses of our mullite insulation bricks are: glass furnace superstructure brick, material brick, cover plate, metallurgical other medium temperature kiln furnace lining, carbon black reactor quenching section, stay section lining. The upper part of the glass melting furnace, the squatting bricks, and other industrial thermal equipment lining. Glass furnace upper structure bricks, cover plates, molded parts, medium temperature carbon black reaction furnaces and other thermal equipment linings. High temperature with mullite - corundum. Glass furnace kiln superstructure brick, material brick, cover plate, molded parts, medium temperature carbon black reactor lining and other thermal equipment lining.