Product Search
Quickly find the product you need
Products List
Phone:0086-370-63838939
Email:sales@sunriserefr.com
Office Address: No.36 Fengchan Road Of Zhengzhou, Henan, China (Mainland)
The present status of the refractory material in China
Date:
2016-08-19 18:32
|
From:
Zhengzhou Sunrise Refractory
|
Author:
admin
Refractories used in steel, non-ferrous metal, glass, cement, ceramic, petrochemicals, light industry, machinery, boiler, electric power, military industry and so on the various fields of national
economy, is essential basic material to ensure that the production operation and technology development of above industry, in high temperature industrial production development, it plays an
irreplaceable important role.
Since 2001, under the strong pull of iron and steel, non-ferrous, petrochemicals, building materials and other high temperature industrial development, refractory industry maintained a good
growth momentum, has become the world's producer and exporter of refractory materials. In 2011 China's
refractories
production accounts for about 65% of the world, production volume is the
first in the world refractories.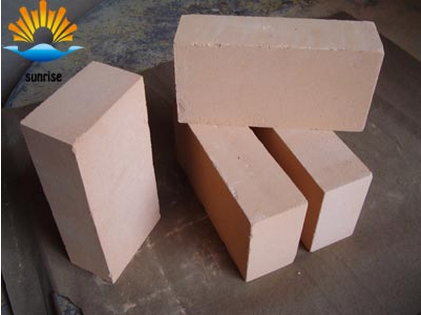 Development of refractory industry is related to domestic ownership of mineral resources. Bauxite, magnesite and graphite are three refractory raw materials. China is one of the world's three
largest exporter of bauxite, magnesite reserves is the first in the world, or graphite exporter, rich resources supporting the refractory material in China had a rapid development of ten years.
At present, China's steel industry refractory consumption for about 25 kilograms each ton of steel consumption, by 2020 to 15 kg. In 2020 China refractories live longer, more energy saving,
pollution-free, functional products have greatly improved, the product meet the metallurgy, building materials, chemical industry and new industries and national economy development needs,
improve the technology content of exports.