Product Search
Quickly find the product you need
Products List
Phone:0086-370-63838939
Email:sales@sunriserefr.com
Office Address: No.36 Fengchan Road Of Zhengzhou, Henan, China (Mainland)
Sunrise Refractory Hot Sale Various Kinds Of Zircon Mullite Bricks
Date:
2019-11-18 15:58
|
From:
Zhengzhou Sunrise Refractory
|
Author:
admin
Mullite Bricks are made of synthetic fused mullite or sintered mullite, pressed by selected shaping processes, and fired in high temperature furnaces. Mullite bricks offer high density, low porosity, good hot strength, and good slag resistance. Mullite bricks are preferred for high temperature, high load applications, such as at the hot end of regenerative chambers of glass melters, the superstructure of the furnace, and the arch of glass fiber melters, due to their excellent thermal properties, excellent strength at high temperature, great resistance to thermal shock, etc.
Our sunrise refractory's material is the most economical mullite material for kiln components. This material has good thermal shock resistance and good mechanical strength for kilns working under normal conditions up to 1400°C. It features very good chemical resistance against gases free of fluorine and is very economical as it is used as impervious protection sheaths and insulators for temperature measurement.
Insulating Firebricks (IFB) with Mullite for light weight, high strength insulating properties.
Zircon Mullite Bricks, like high alumina bricks and zirconia bricks, are used in the superstructure of glass melting tanks. However, Zircon Mullite Bricks possess even higher strength and corrosion resistance.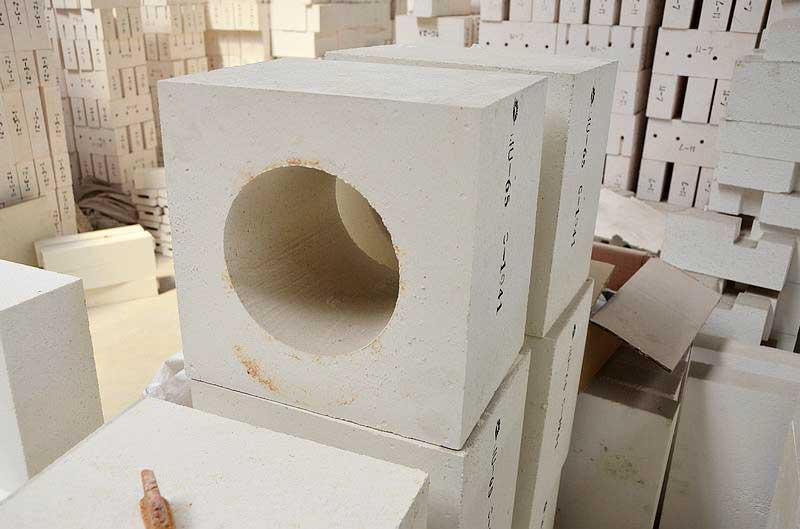 High alumina brick with high refractoriness under load, good thermal shock resistance, spalling resistance, erosion resistance and other advantages, is widely used in steel metallurgical equipment such as electric furnace roof, blast furnace, furnace and non-ferrous smelting, chemical industry, cement industry, etc.
Sunrise Refractories distributes Mullite Bricks, Corundum Mullite Bricks, Zircon Mullite Bricks, and insulating firebrick with Mullite of the best quality at the most competitive prices worldwide. If you have any question for our Zircon Mullite Bricks, call me and i will reply you in the first time.