Product Search
Quickly find the product you need
Products List
Phone:0086-370-63838939
Email:sales@sunriserefr.com
Office Address: No.36 Fengchan Road Of Zhengzhou, Henan, China (Mainland)
High Quality Lightweight Mullite Insulation Brick for Sales
Date:
2019-10-15 10:19
|
From:
Zhengzhou Sunrise Refractory
|
Author:
admin
Sunrise Refractory Co., ltd. is a professional manufacturer and supplier of refractory products in China's refractory base. Our company is China's largest refractories manufacturers, Our major products are refractory bricks, insulating bricks, refractory castable, refractory mortars, high alumina brick, high alumina castable, ceramic fiber blanket, ceramic fiber board, alumina ceramics and other industrial ceramics.
Sunrise refractory lightweight mullite insulation brick models are: JM23, JM26, JM28, JM30, mullite brick refers to a high-alumina refractory material with mullite as the main crystalline phase, mullite brick High refractoriness, up to 1790. With the increasing demand for energy conservation in the world, the development of lightweight insulation materials has developed rapidly. Mullite brick is one of the ideal thermal insulation refractories at home and abroad. It has good chemical stability, high temperature resistance, high dimensional accuracy, uniform structure, beautiful appearance and low thermal conductivity.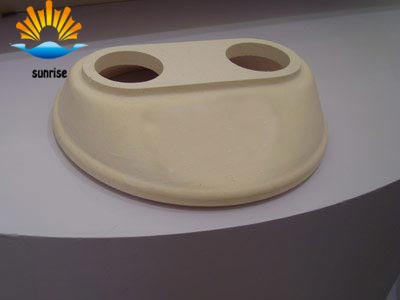 With the aid of stringent quality assurance systems, powerful technology & advanced equipments, our products enjoy good reputation both in China and abroad. Our foreign markets include USA, Germany, UK, Italy, Turkey, Russia, Japan, South Korea, India & South Africa.
Our lightweight mullite insulation bricks are widely used in hot blast stoves, glass crucibles, metal furnaces, ceramic tunnel kiln, roller kiln, electric porcelain shuttle kiln, etc., with broad market prospects. Due to its high temperature and direct contact with flame, mullite bricks have low production cost, simple manufacturing process and remarkable energy-saving effect. Therefore, the mullite insulation brick of Sunrise refractory has been obtained many praise from many customers at home and abroad. Please connect us if you have need to refractory bricks.