Product Search
Quickly find the product you need
Products List
Phone:0086-370-63838939
Email:sales@sunriserefr.com
Office Address: No.36 Fengchan Road Of Zhengzhou, Henan, China (Mainland)
What is an indefinite refractory material?
Date:
2019-09-20 17:10
|
From:
Zhengzhou Sunrise Refractory
|
Author:
admin
There are two major types of refractory materials, respectively shaped refractory materials and amorphous refractories. Today, the small series of Gongyi Shihong will give a brief explanation of what is unshaped refractory material?
The amorphous refractory material is a mixture of refractory aggregates and powders, binders or additional admixtures in a certain proportion. Can be used directly or after adding appropriate liquids.
Refractory aggregate generally refers to pellets having a particle size (particle size) greater than 0.088 mm. It is an important material in the structure of amorphous refractories. Skeleton function, which determines its physics and temperature performance, is also the main basis for determining material properties and application range.
The refractory powder is also finely divided, generally referring to pellets having a particle size equal to or less than 0.088 mm. He is the basic material in the structure of unshaped refractory materials. It is generally used to bond or cement refractory aggregates at high temperatures to achieve high temperature physics and performance properties. The fine powder can fill the gap of the refractory aggregate, and can also impart or improve the workability of the mixture and increase the density of the material. The fine powder grade is generally higher than the refractory aggregate.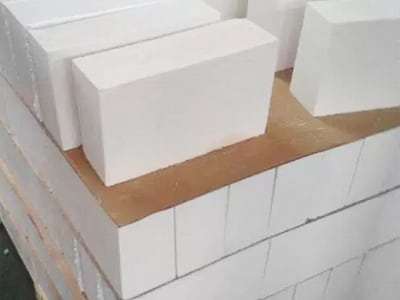 The binder allows the refractory aggregate and the powder to be cemented together to a certain strength. He is an important part of unshaped refractory materials. The main varieties are cement, water glass, phosphoric acid, sol, resin, soft clay and some ultrafine powder.
Admixtures are materials that strengthen the binder and enhance the properties of the matrix phase. It is a material other than the basic components composed of refractory aggregates, powders and binders, so it is called an admixture. There are many types of admixtures, such as coagulants, dispersants, water reducers, inhibitors, early strength agents, and expansion agents.
There are many types of amorphous refractories, and the classification methods are various. For more information about unshaped refractory materials, please send us an email with Sunrise Refractories. We will provide you with more information on refractory materials and the latest quotations.