Product Search
Quickly find the product you need
Products List
Phone:0086-370-63838939
Email:sales@sunriserefr.com
Office Address: No.36 Fengchan Road Of Zhengzhou, Henan, China (Mainland)
High Quality and Low Price mullite insulation bricks For Sales
Date:
2019-06-10 17:31
|
From:
Zhengzhou Sunrise Refractory
|
Author:
admin
Lightweight thermal insulation bricks are made of clay (including shale, coal gangue and other powders), processed by mud, shaped, dried and calcined. During the Spring and Autumn Period and the Warring States Period, China successively created square and long-shaped bricks. The technology and production scale, quality and fancy varieties of brick making in the Qin and Han Dynasties have developed significantly. The world is called "Qin Brick Hanwa". The size of ordinary brick is 240 mm × 115 mm × 53 mm. According to the compressive strength (Newton/mm 2 , N/mm 2 ), it is divided into 6 strength levels: MU30, MU25, MU20, MU15, MU10, MU7.5. . Clay bricks are made in situ, cheap, durable, and have the advantages of fire prevention, heat insulation, sound insulation, moisture absorption, etc., and are widely used in civil engineering construction. Waste bricks can also be used as aggregates for concrete. In order to improve the shortcomings of ordinary clay bricks, self-importance and soil consumption, the development of light, high strength, hollow and large blocks is progressing. The lime sand brick is formed by grinding and mixing the lime and quartz sand, sand or fine sandstone in an appropriate proportion, mixing with water, semi-dry pressing and autoclaving. Fly ash brick uses fly ash as the main raw material, and is mixed with coal gangue powder or clay and other cementing materials. After being compounded, shaped, dried and calcined, it can make full use of industrial waste residue and save fuel.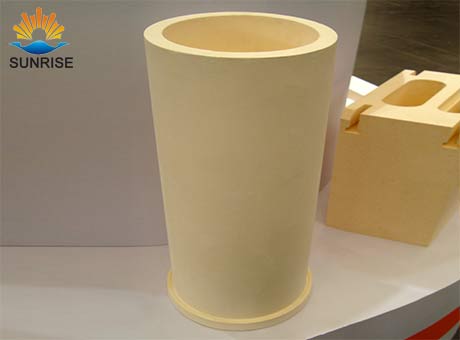 Our mullite insulation bricks have good thermal insulation effect
Low heat melting. Due to the low thermal conductivity, the mullite series of lightweight thermal insulation bricks accumulate little heat energy, and the energy saving effect is obvious in intermittent operation.
Due to the large variety of mullite series, the price is priced according to the specifications and technical standards that users actually need.
Our factory is a professional manufacturer of lightweight thermal insulation bricks. The output has been ranked first for two consecutive years. The strong production capacity and high-quality products are the cornerstone of our development and the best guarantee for our customers.